Return to Projects Listing
Barn Door Bed
My home is styled country rustic. I wanted a barn door style bed so bad I couldn't hardly stand it. Looking for a queen size pre-made was completely out of my budget! The one I wanted was in excess of $2000! Insane! I hadn't ever built anything but I knew I would give it my best effort. The only thing I was concerned with was if I could actually do it by myself. I had only used a circular saw maybe twice before and had no experience in furniture making. I set out on an adventure and a determination that I cannot explain. I decided I was going to build it out of salvaged wood. Barn wood is expensive but pallets are free! I found a place that give away pallets and start my project. After I raided Home Depot and bought all the tools I thought I might need it began. The headboard and footboard are made of reclaimed pallet slats with 4x4 posts the base is 3/4" plywood. I love this bed! Total expense I think was around $300. Plywood is expensive! Hope you enjoy it as much as I do.
Comments (2)
---
dylansmum
I think it's absolutely gorgeous. I learned all my woodworking skills from my Dad. I'm no pro but I keep going. I love to build furniture. Things that I've built include a corner hutch, ceder hope chest and a few jelly cabinets. I've actually been thinking about building a head board. I was going to make one out of an old door. But now seeing yours has changed my mind. Old pallets are hard to come by around here so I think I'll make mine out of knotty pine. Thank you for the inspiration.
---

LadyLawDogg
Thank You @dylansmum! This is my favorite piece of furniture in my home. Second being the dining room table I built. Pallets are in abundance here. Fortunately I found some newer ones with think slats making it a very study build. Good luck with your project would love to see pictures!
---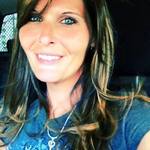 Project Information
Difficulty: Intermediate
Tools Used:
Materials Used:
1x6
1x4
4x4
3/4" plywood
also by LadyLawDogg
---
Related Projects
---
Recently Viewed Projects