Return to Projects Listing
Work Bench
I finally built a workbench, whoot!!! No more working on the garage floor for me. See all my Ryobi tools at the bottom? I love this bench and when I declutter my garage I will build a bigger one go house all my new Ryobi tools.
Comments (2)
---
balloonlady64
I'm so ready to DIY love rou see other women's passion. Thanks
---
Equus3481
Looks great! I like your Kreg platform.. Are the wings on the side 3/4" plywood? I need something like this.
---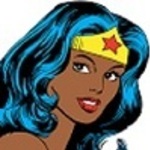 Project Information
Difficulty: Easy
Materials Used:
(4) 2x4x8
(3) 1/2" 2'x4' MDF
also by DIY_Diva
---
Related Projects
---
Recently Viewed Projects