Return to Projects Listing
Room for the Grandkids
This is a room addition I started at the end of May. The challeng of building a room is enough in its self, but before I could even begin there was an issue of drainage and grading the back yard that had to be addressed. This17x20 room is complete with 11-3x6 windows, french double doors, 9 1/2 foot cieling, can lights, cieling fan and stained concrete floors. The yard has 6-9 inch catch basins with 6 inch pipe running on both sides of the house out to the street. a retaining wall and a stamped concrete patio that is as big as the room itself.
---
---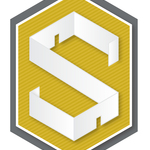 Project Information
Difficulty: Intermediate
Tools Used:
Materials Used:
Anything and everything!
also by Jeb Stuart
---
Related Projects
---
Recently Viewed Projects