Return to Projects Listing
Outdoor Storage Bench
Sick of my back porch in its embarrassing condition, I decided it needed a makeover. Part of that makeover was to include some way to hide our outdoor toys and yard junk. So, I drew up a sketch on a scrap of paper and headed to Home Depot. This is my first attempt at building any sort of furniture and I think it turned out pretty well. If I were to build it again there are a few things I would change but I learned a ton and accomplished my goal: a functional/attractive storage bench.
Comments (2)
---
Gram
So useful and so attractive
---
Tzak1012
Looks great. Think I might have to make something like that. Thanks for the inspiration.
---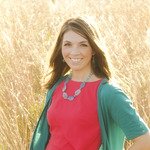 Project Information
Difficulty: Intermediate
---
Related Projects
---
Recently Viewed Projects