Return to Projects Listing
Built in bookshelves
Making space in the garage was the first big task, but I pulled it off. Birch plywood and poplar were the two types of lumber. The size is 9' tall and 8' wide. Rail and style raised panel doors and end caps. 18" deep and 32" tall enclosed cabinets and three adjustable shelving units. All trim made by hand with the exception of the crown and baseboard. after the dry fit I delivered it in 22 pieces and installed it. Shelves are adjustable and cabinet doors have fake dividers that allowed for larger items like games to be stored.
Comments (3)
---
ricL19
Nice work! What material did you use for the countertop above the cabinet doors, ceramic tiles?
---
thorpedo
excellent work JB. are you open for hire?
---
Turkowskid
Very Impressive and looks like a fun project to build nice work.
---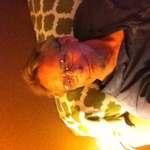 Project Information
Difficulty: Hard
Materials Used:
birck plywood, and popular hardwood.
---
Related Projects
---
Recently Viewed Projects