Return to Projects Listing
Guest Bathroom
DONE!!! It all started with my EPIC FAIL. "Yes Dad I think I hit a pipe with a nail!!!"
I. LOVE. MY. BATHROOM.
Inspired by Shanty2Chic, Ana White & Pinterest.....LOVE them all
Comments (2)
---

RYOBIROCKS
Great way to dress up the small space and asymmetry. I just pinned your project.
---

artsyrenos
LOVE!!! Ironically I've done something extremely similar! My project grew from
an 'epic failure' with candle soot of all things. Great job!
---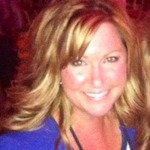 Project Information
Difficulty: Intermediate
Tools Used:
Materials Used:
Primed Wood
Robe Hooks
also by chiq4uf
---
Related Projects
---
Recently Viewed Projects