Return to Projects Listing
Retro Modern Record Player Console
My wife and I recently closed on our first house and found ourselves scrambling to furnish it on the cheap. So we decided our first project would be a refurbished record console with a car stereo installed. We ended up with a fully functional 1970's Zenith paired with a JVC car stereo that supports a USB Flash Drive and aux 1/8" input jack. I did some research and found I could use a PC Power Supply Unit to convert our home's electricity from A/C to D/C to power the stereo. Works like a charm and adds a lot of personality to our Formal room. Plus, we can tell people "Yeah...we made that."
Comments (2)
---
CharleyOne
That was a great Idea and looks great. What would be great would be add a cassette deck (for nostalgia) and add a popup 40in TV from the back.
---
Mindstate
Nice work... I've been looking for one of these to refurbish & modify forever. Where did you find this one?
---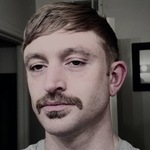 Project Information
Difficulty: Intermediate
Tools Used:
---
Related Projects
---
Recently Viewed Projects