Return to Projects Listing
Durable Log Planter
I had a tree fall in my yard and had to do something with the cleanup. I had bough my chainsaw for cutting the tree into pieces and decided to take the trunk pieces and turn them into planters. Saving money from having to buy plastic ones.
Comments (2)
---
McDiyer
What a nice work! Nice picture too!
---

Jim_spieks
Thank you, I have a made a few of them now for my neighbors. This last storm that we had roll through I think i had every neighbor ask for one. I like that they arent as fragile as plastic.
---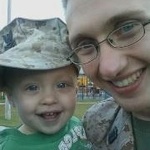 Project Information
Difficulty: Easy
Tools Used:
also by Jim_spieks
---
Related Projects
---
Recently Viewed Projects