Return to Projects Listing
16' x 24' Above Ground Pool Sunk into Backyard!
Our project was taking a 16' x 24' above ground pool and sinking it all the way in the ground for a customer. Our crew consists of 4 people working 12 hours a day for 4 days to complete this job. Over the years we've gone through numerous drills and radios due to the wear and tear they get on a daily basis. Three years ago we purchased our first 18v ONE+ drill and it is still in use today! Along with 4 other 18v ONE+ drills and a 18v Tough Tunes ONE+ Radio & Charger. Ryobi has made it possible for us to turn backyard dreams into reality!
---
---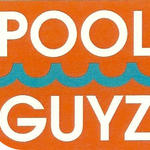 Project Information
Difficulty: Intermediate
---
Related Projects