Return to Projects Listing
Carriage House Shed
I needed a shed to store my small trailer, tools and landscaping supplies. Our home is on a cul-de-sac and the best location was across the driveway from the house where it would be readily visible from the street. So rather than a "utility" building I decided to design and build something that would compliment the architecture of the house and, hopefully, enhance its value.
The shed is "L" shaped with steeply sloped rooflines, a small window with shutters and a skylight. It has two sets of carriage house style swinging doors hung on large decorative but functional "T" hinges and with hand wrought handles custom made by a Kentucky blacksmith I found online. All exterior finishes including roofing, siding, window, shutters and gutters match those on the house.
I designed and built the shed entirely myself. Much of the work was accomplished with the Ryobi One+ Lithium tools my wife gave me as a gift the Christmas prior to construction.
Comments (2)
---
atomant
very nice, wish you would have included a few dimensions.
---

mmhouse
The larger side is 10'x12' and holds a small landscaping trailer as well as gardening hand tools. The smaller side is 8'x8' and holds outdoor power tools as well as gardening chemicals. Stick framing the roof provided me with a lot more vertical space than using trusses so I'm able to store my long ladders above. The doors are approximately 6'wx8'h on the larger side and 5'wx7'h on the smaller side. The floor on the smaller side 'steps up' with the grade.
---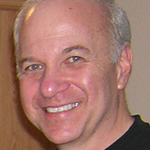 Project Information
Difficulty: Hard
also by mmhouse
---
Related Projects
---
Recently Viewed Projects