Return to Projects Listing
Tiered Planter
This used (2x) 2"x4"x8" Redwood and (10x) 5/8"x 5-1/2"x6' Cedar Dog-Ear Wood Fence Pickets. I used deck screws, kreg blue kote, brads and of course titebond III wood glue.
Here's the link to the sketchup plans in case anyone is interested: http://bit.ly/1bDdRSI
Comments (2)
---
Waianaegal
I can see this as a partial screen at the end of a patio I have, but it would be attached from the top onto the patio cover down to the ground... great idea.
---

ayesamson
You make a great point. I'll likely construct another planter very similar to this but on a much larger scale which will also provide a privacy screen as well as patio shade. Thanks for the idea! I am considering adding a slight angle to the tiers with drainage holes towards the lower end to help channel the water so-to-speak.
---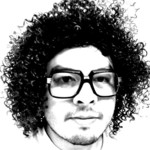 Project Information
Difficulty: Easy
---
Related Projects
---
Recently Viewed Projects