Return to Projects Listing
Kitchen Demo Makeover
Remodeled complete interior of old home, including the kitchen, gutting room by room in 3 bedroom, 2 bath 1950s home, painted exterior, redid landscape, etc, in 13 days. Gutted kitchen complete with removing portions of walls, created pony wall that you see now, removed soffits and parts of ceiling, new floor, moved door to garage, stripped every counter and appliance from kitchen down to bare bones. Then installed new everything, including kitchen sink! Had to move garage door cause the granite counter tops turned out deeper than promised and blocked the door from opening. Everything you see in this kitchen now is brand new.
I did it so fast, that the neighbors came over every single day and kept looking for the camera crews thinking it was one of those home makeover programs. Too bad there wasn't a film crew!!
Comments (2)
---

---
Dobermann
Thanks! It was in dire need of a make over!
---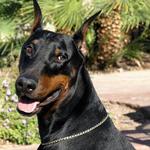 Project Information
Difficulty: Hard
Tools Used:
also by Dobermann
---
Related Projects
---
Recently Viewed Projects