Media
---
P241 18 Volt ONE+™ Right Angle Drill
When the job calls for work in tight spaces, reach for the drill made for close-quarters. An LED light makes work in the darkest cabinet a cinch. The MagTray™ keeps bits and screws close at hand while in those hard to reach areas. The forward/reverse switch is located in a more convenient place compared to other drills, allowing easy, one-handed direction changes. Best of all, it works with any ONE+ battery.
---
A96SE05, A96SE06, A96SE07 and A96SE08 Spiral Screw Extractors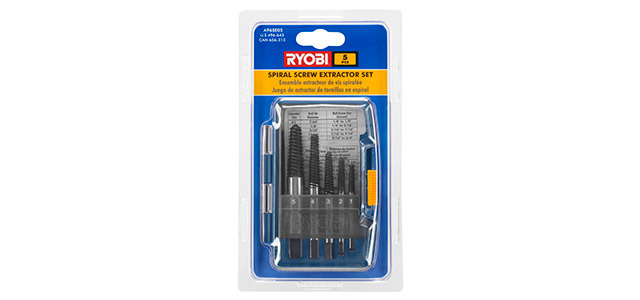 The RYOBI Spiral Screw Extractors are excellent for removing stubborn screws and bolts. Each of the extractors are made of steel with black oxide threads for a long-lasting performance.
---
AR2007 Auto-Stop Screw Guide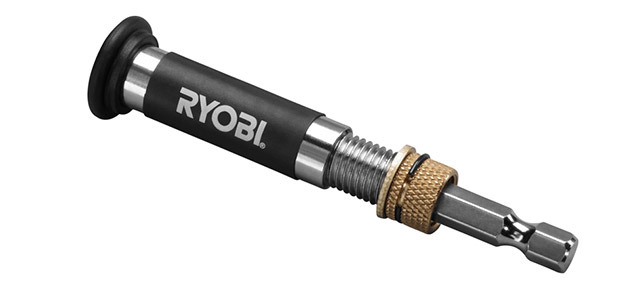 The RYOBI Auto-Stop Screw Guide features 3 tools in 1! It can be used as a drywall driver, screw guide or depth setter. This accessory is also compatible with the SpeedLoad+ family of accessories, the fastest and most convenient way to change bits.
---
P236 18 Volt ONE+™ Impact Driver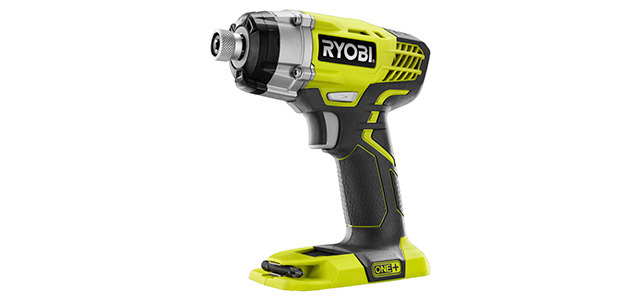 America's favorite impact driver has been redesigned to deliver even more performance. Combine one-handed bit changes, a more ergonomic shape, new GripZone™ micro-texture, lighter weight, more torque and a sleek new look, and you get a tool that users will brag about. Add to those elements a new 3 LED light system for a best-in-class impact driver that homeowners and pros will proclaim as their go-to tool of choice.
---
P846 18 Volt ONE+™ 3 pc Lithium-ion Combo Kit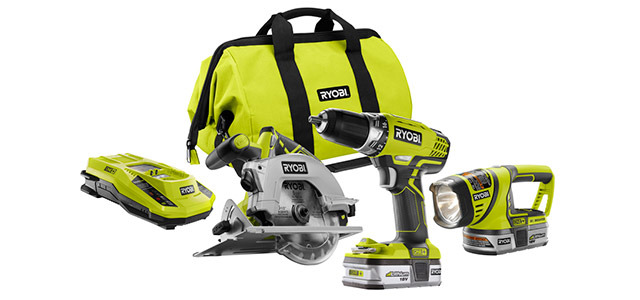 Announcing the next generation in affordability and productivity. The Ryobi 18 Volt ONE+™ 3 pc Lithium-ion Combo Kit was built to provide solutions at home and on job sites with even better performance at an incredible value. The lighter, faster and more powerful tools feature a new and improved GripZone™ micro-texture overmold for optimum grip and user comfort. The charger is equipped with IntelliPort™ technology to protect battery cells, maximize battery life and conserve energy.
---
Categories
Product Line