Media : News Releases
P117 18 Volt ONE+™ Intelliport™ Dual Chemistry Charger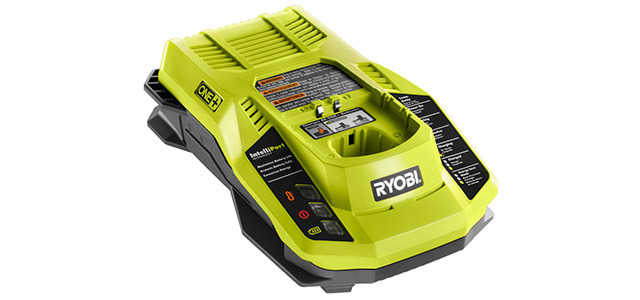 The Ryobi IntelliPort™ charger is the heart of the ONE+ system of tools. It will charge any 18V ONE+ battery in one hour or less. Unlike other chargers that damage batteries which are left on them, IntelliPort technology conditions batteries for peak performance at all times. It protects battery cells, maximizes battery life and conserves energy. Updated indicator lights let you know if the battery is charging, defective and too hot or cold to charge. Users will have the confidence to complete any task at hand when their batteries are charged using IntelliPort technology.
---
AR2007 Auto-Stop Screw Guide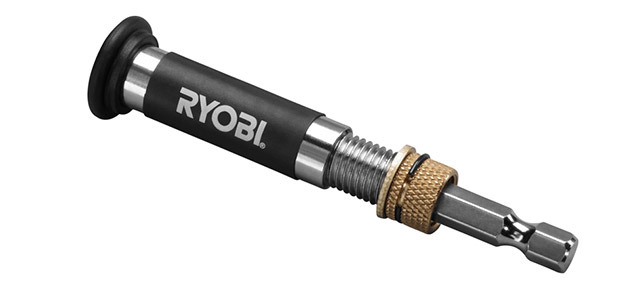 The RYOBI Auto-Stop Screw Guide features 3 tools in 1! It can be used as a drywall driver, screw guide or depth setter. This accessory is also compatible with the SpeedLoad+ family of accessories, the fastest and most convenient way to change bits.
---
A96SE05, A96SE06, A96SE07 and A96SE08 Spiral Screw Extractors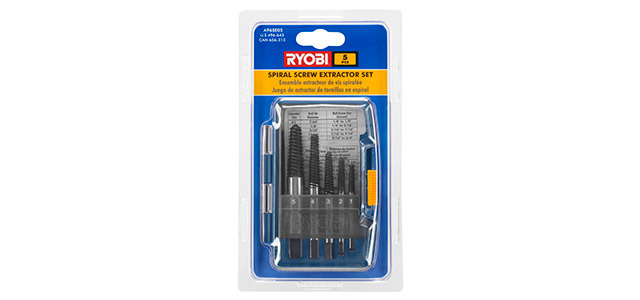 The RYOBI Spiral Screw Extractors are excellent for removing stubborn screws and bolts. Each of the extractors are made of steel with black oxide threads for a long-lasting performance.
---
P241 18 Volt ONE+™ Right Angle Drill
When the job calls for work in tight spaces, reach for the drill made for close-quarters. An LED light makes work in the darkest cabinet a cinch. The MagTray™ keeps bits and screws close at hand while in those hard to reach areas. The forward/reverse switch is located in a more convenient place compared to other drills, allowing easy, one-handed direction changes. Best of all, it works with any ONE+ battery.
---
P802 18V ONE+™ Impact Driver Kit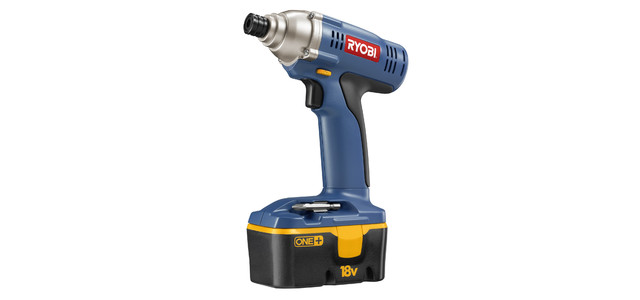 All the great features of the Ryobi ONE+ Impact Driver are now available in a kit. Providing you with a powerful motor which outputs over 1,200 in./lbs of torque for the most demanding driving applications. The Ryobi Impact Driver's unique impact mechanism is designed to help drive long screws and lag bolts. Its variable speed trigger helps assist in screw start-up and smooth finishes. The Ryobi Impact Driver Kit is the perfect start or addition to your 18 Volt ONE+ system.
---
Categories
Product Line