Editorial Reviews
Meet the 2-HP Ultra-Quiet Ryobi Garage Door Opener
That's right—the experts at Ryobi who normally dream up, engineer and produce power tools have created something new and unique in the world of garage door openers. The opener can host many cool accessories, in the form of snap-in modules. More on those in a moment. For now, let's talk about the features of the basic opener:
---
Ryobi Garage Door Opener Review
This isn't any garage door opener, it's a modular garage door opener, which means it's expandable. I know what you're thinking, isn't Ryobi a tool company? Well funny you ask because yes they are. Ryobi didn't just want to create a garage door opener because really, what fun is that? They wanted to take the garage door openers to the next level. So now that we have had some time with it, what do we think?
Read More...
---
This Is One Seriously Cool Garage-Door Opener. Seriously.
NO ONE'S ASKED for a Nest-like overhaul of a garage-door opener, but Ryobi did it anyway. The Ryobi Ultra-Quiet Garage Door Opener opens a door to the future and to new frontiers of human existence. But first, it will open your garage. The 45-pound belt-drive unit is designed for 7-foot aluminum garage doors. It's billed as "ultra-quiet" and sports a big ol' bank of LEDs. You get two car remotes, an outdoor keypad, and an indoor keypad—everything you'd expect from a garage door opener, especially a lime-green one.
---
RYOBI 18V Caulk & Adhesive Gun: Review by A Concord Carpenter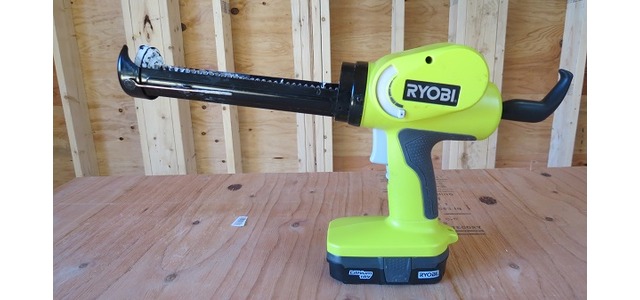 RYOBI's 18v line is offering over 50 great one+ tools to choose from. In this review I was able to test out their 18v Power Caulk & Adhesive Gun. I have always wondered about them... Read more.
---
RYOBI PhoneWorks Inspection Scope Makes Gizmodo's Spy Gadget List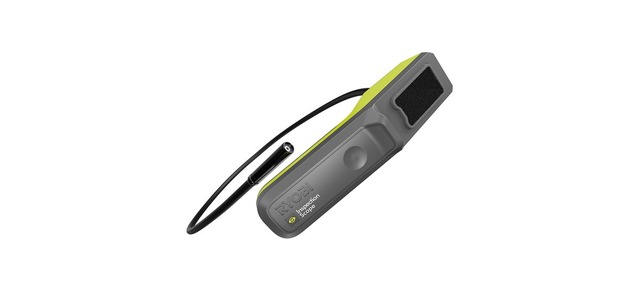 You don't need to be Bond to get your own spy gadgets. You've already got the ultimate spy tool in your pocket: a smartphone. And who would suspect you're spying when you're probably just texting a friend? Here are the apps and peripherals you need to take your phone on a covert mission without Q in your corner. Read more...
---
Categories
Product Line