Media / Editorial Reviews
RYOBI 18V Cordless 1-Gallon Air Compressor Review | P739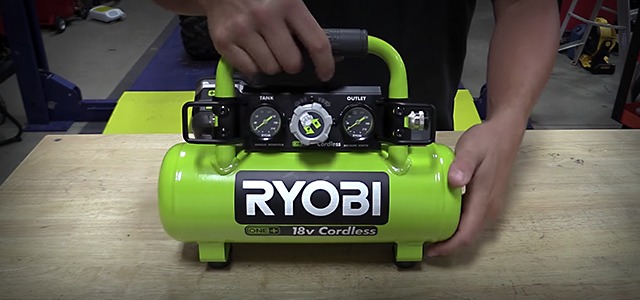 8-Volt Air Compressor - Ryobi's 18-volt line has brought forth some different and cool tools sold through Home Depot. The new Ryobi 18V Cordless 1 Gallon Air Compressor, model P739, comes to market at a great price for someone who would like to get into a small air compressor or wants a portable model. The air compressor is run off one 18-volt battery and Ryobi states it should be a 4.0Ah battery or larger for best performance. Runtime on Ryobi's cordless air compressor is pretty impressive with the compressor running 30 minutes total before the battery is discharged. READ MORE...
---
RYOBI Cordless 3-Gallon Project Vacuum: 18V One+ P3240
PTR co-founder Tom Gaige just finished helping my friend, Jeff Hogan, wrap up a new workshop next to his house. As one of the more knowledgeable DIYers in my local area, I put the new Ryobi Cordless 3-Gallon Project Vacuum in his hands to see what he thinks and how he implements into his system as a supplement to a larger shop vacuum. Read More....
---
Ryobi P795 18V One+ Hybrid LED Color Range Work Light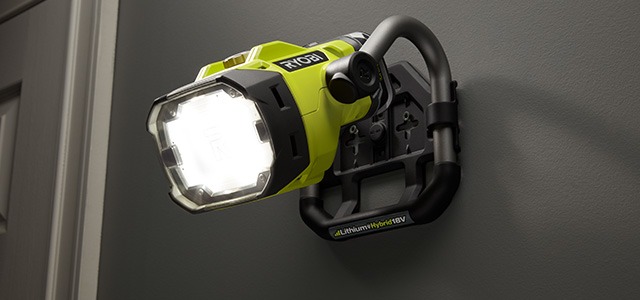 It's all in the name – Ryobi 18V One+ Hybrid Color Range Work Light. That might be promising depending on what kind of work you do. So let's take a closer look at what the P795 brings to the table and figure out where it fits in the wide world of LED work lights. Read more....
---
New RYOBI Devour 18V Cordless Sweeper Looks to be a Great Garbage Gobbler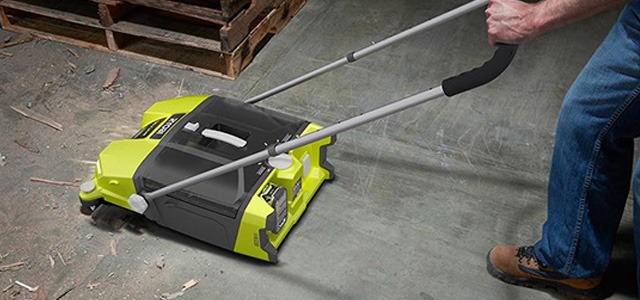 This odd-looking contraption is the new Ryobi Devour 18V cordless weeper, P3260, which is designed to clear large debris from your floor. It's designed for picking up scraps of wood, nails, and "trash."
It features dual rotating brushes, LED headlights, and a large 4-1/2 gallon tub. Ryobi says it can run 2 hours on a single battery. Read more....
---
Check out the ONE+ Stapler review from Toolsinaction.com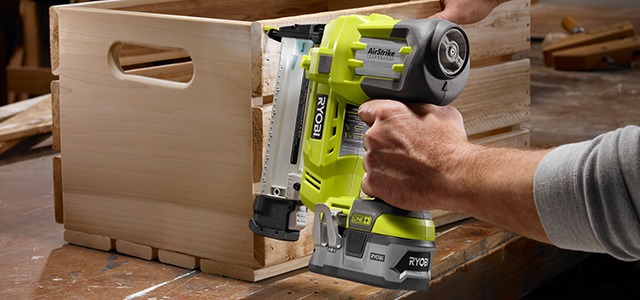 Ryobi doesn't skip a beat with this Cordless Narrow Crown Stapler. The Ryobi Airstrike line has been a great line overall, and the Narrow Crown Stapler fits right in with the pack. Ryobi is hard to beat in terms of value and their cordless tool lineup is extensive making investing in their battery line a great choice. Homeowners and DIYers will find this tool incredibly useful and at the pricepoint, it's a great value. Read more....
---
Categories
Product Line