Media / Editorial Reviews
RYOBI Cordless 3-Gallon Project Vacuum: 18V One+ P3240
PTR co-founder Tom Gaige just finished helping my friend, Jeff Hogan, wrap up a new workshop next to his house. As one of the more knowledgeable DIYers in my local area, I put the new Ryobi Cordless 3-Gallon Project Vacuum in his hands to see what he thinks and how he implements into his system as a supplement to a larger shop vacuum. Read More....
---
Ryobi P795 18V One+ Hybrid LED Color Range Work Light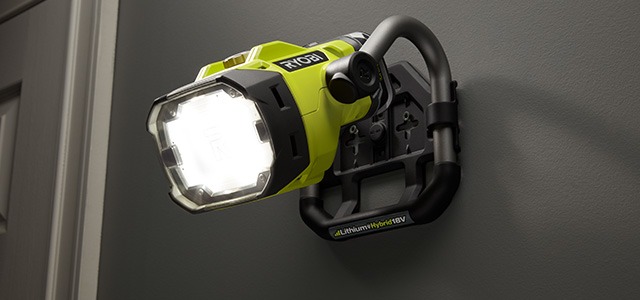 It's all in the name – Ryobi 18V One+ Hybrid Color Range Work Light. That might be promising depending on what kind of work you do. So let's take a closer look at what the P795 brings to the table and figure out where it fits in the wide world of LED work lights. Read more....
---
New RYOBI Devour 18V Cordless Sweeper Looks to be a Great Garbage Gobbler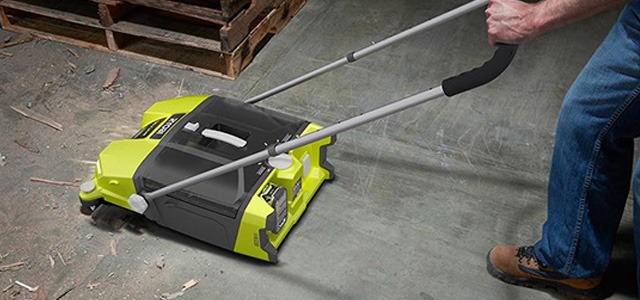 This odd-looking contraption is the new Ryobi Devour 18V cordless weeper, P3260, which is designed to clear large debris from your floor. It's designed for picking up scraps of wood, nails, and "trash."
It features dual rotating brushes, LED headlights, and a large 4-1/2 gallon tub. Ryobi says it can run 2 hours on a single battery. Read more....
---
Check out the ONE+ Stapler review from Toolsinaction.com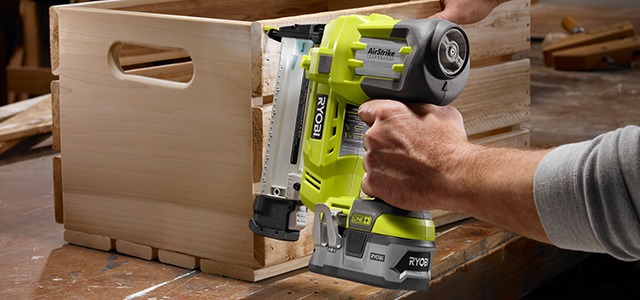 Ryobi doesn't skip a beat with this Cordless Narrow Crown Stapler. The Ryobi Airstrike line has been a great line overall, and the Narrow Crown Stapler fits right in with the pack. Ryobi is hard to beat in terms of value and their cordless tool lineup is extensive making investing in their battery line a great choice. Homeowners and DIYers will find this tool incredibly useful and at the pricepoint, it's a great value. Read more....
---
Ryobi ONE+ Drywall Screw Gun Review – Brushless, Green And Serene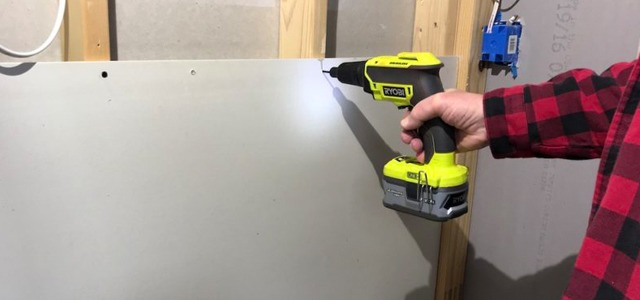 The folks at Ryobi are nothing if not prolific. With over 100 tools in their 18V ONE+ lineup, they have a tool or accessory for just about every occasion. Recently, Ryobi has been incorporating the more efficient – and more expensive – brushless technology into more cordless tools, like their ONE+ belt sander, impact driver, and sliding compound miter saw. By "upping their game" with the more expensive technology, it seems Ryobi wants to increase their appeal to pro and serious DIY users. The latest addition to the brushless lime-green lineup, scheduled to hit the shelves any day... Read more....
---
Categories
Product Line