Summer, Fall and Winter seasons can sure bring the storm clouds. Between Hurricane Season (usually June through November) and Winter Storm Season (late October through early March), there are really only about two months of the year that storms take a break.
So, before the storm clouds gather, plan to take some important steps to keep your family safe. Most storm prep steps can be placed into one of 3 categories: Outdoor Prep, Indoor Prep and Survival Prep.
Outdoor Storm Preparation
Roof: Check for loose shingles and see that the flashing around your chimney is in sound shape. Perform any necessary repairs.
Water Management: Be ready to help direct water away from your home. Keep those gutters clean, and be sure downspouts are properly attached to your home's foundation. Remember, just because a downspout is pointing away from your home doesn't mean the water isn't running back toward the foundation. Your home should have a graded slope to help direct water away from the foundation and/or a downspout extension to deposit water several feet from the home. Also, if it's cool enough, remove window-unit air conditioners. Windows with air units are more susceptible to water leaks.
Trees: Take down dead or unhealthy branches before the storm does. Even if a branch looks healthy, consider its location. Will it cause damage if it falls? A pole pruner can help you easily remove branches up to 8 inches in diameter. It's also helpful to have a chain saw on hand to help with post-storm clean up.
Possible Projectiles: During Hurricane season, exceptionally strong winds can turn your patio furniture and outdoor décor into air-borne projectiles. Secure or store your outdoor furniture, grills, gazing balls and garden gnomes.
Backup Power Source / Generator: If you have a generator, do a check-up every few months to make sure it's operating properly. Check the oil levels, and be sure you have a ready supply of treated or ethanol-free gasoline. If you don't have a generator, remember: the best time to buy a generator is before you need it. Forward thinking gives you time to research, do some comparison-shopping, and to accurately calculate wattage requirements. This proactive step ensures that you have exactly the generator you need when you need it, instead of joining the desperate crowds at the hardware store the day of an outage.
Generators Types: There are 3 primary kinds of Generators. 1) Standby Generators: Stationary generators that are connected to your home's main electrical system. 2) Portable Generators: Standard generators that can be transported easily and stored away between uses. Like standby generators, large portable generators can be connected to your home's main electrical system with a Transfer Switch. Depending on the wattage, portable generators can power anything from larger appliances, to a few rooms or even your entire house. 3) Inverter Generators: Generators that are typically more compact, quieter and easier to transport than standard portable generators. Inverter Generators can supply clean power for some of your home's smaller appliances and sensitive electronics.
Important Note: Generators produce Carbon Monoxide, which can kill you in minutes. It is not safe to use a generator indoors, or in even partially covered conditions. Do not use a generator in a garage even if the windows and doors are open. Always follow the specific use guidelines laid out in your generator's manual.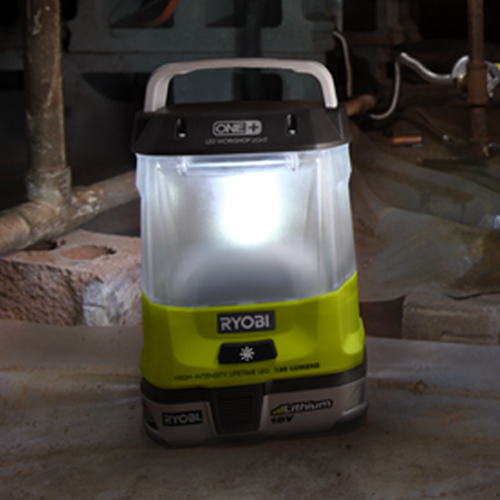 Inside Storm Preparation
Sump Pumps: Avoid a big floody mess by making sure your sump pump is operating at maximum efficiency. You may consider adding an extra sump pump to your basement space.
Warmth: Collect plenty of insulated blankets, and keep them in a handy place. Electric heaters and indoor-safe propane heaters can see you through the coldest conditions.
Light Sources: In the event of a power outage, keep a stash of LED Flashlights handy, along with plenty of charged rechargeable batteries. And of course, candles are a classic way to illuminate. Just be sure you're only using them under close supervision.
Entertainment: In the event of an extended power outage without the aid of a generator, electronic devices such as tablets and smartphones will be a scarce commodity. Have a slew of board games, books and playing cards available to stave off boredom and cabin fever. And speaking of cabin fever, it's a good idea to have an emergency cell phone charger in your home.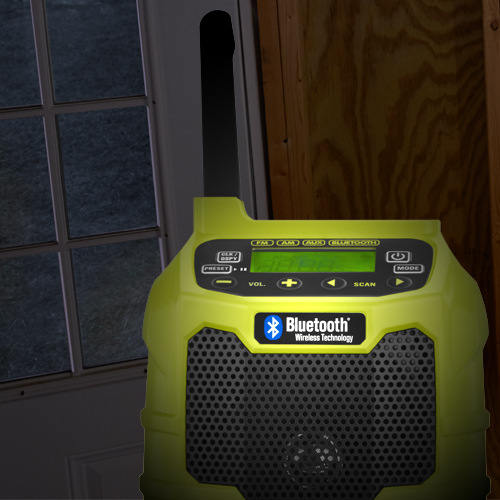 Survival Storm Preparation
Consumables: Food and Water. Plan for 1 gallon of water a day per person, and the National Weather Service recommends that you have stocks for at least a week. Use your best judgment on how much food your family will need during that week, and don't get caught up in gourmet. Non-perishables are a must.
Emergency kit: With food and water taken care of, think of the other critical needs of your family. The National Weather Service recommends keeping a 30-day supply of mediation and other medical supplies. Additionally, keeping non-prescription medicines and vitamins can reap benefits.
Etc: Other Items that may be extremely useful are lighters, utility knife, plastic ware, radio, solar lights, surge protectors, extension cords, propane, fire wood and cash.
From hurricanes to blizzards, the key to successfully weathering the storm is thorough preparation. For additional ideas on preparing your home and family for storm season, visit the National Weather Service website. And stop by your local Home Depot store for the supplies and tools you need to weather the storm.
×