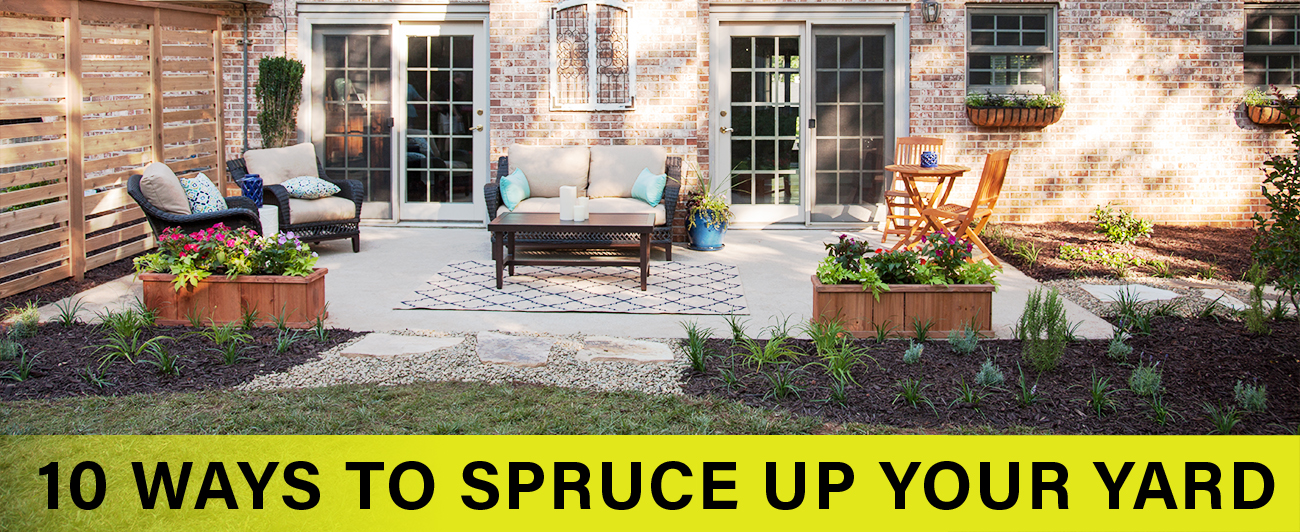 With summer in full swing, chances are you're doing everything you can to keep your yard looking healthy and beautiful. You can mow your lawn until the wheels fall off the lawnmower, but that won't help the rest of your abode. Instead, try these super simple ways to spruce up your entire yard and make sure it stays barbecue ready!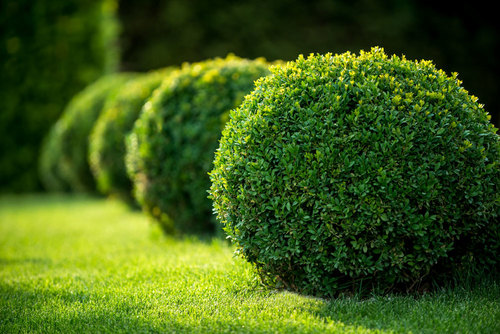 1. Trim the hedges
It probably goes without saying, but a clean, well-kempt yard is a beautiful yard. Trimming the hedges around your home can be an easy first step toward keeping everything neat and tidy.
You don't have to be Edward Scissorhands to do a good job either. Grab a battery-powered hedge trimmer and get to work. Just take it slow and remember that you can always trim more off, but you can't put it back on!
2. Make a path of stepping stones (and make them pretty!)
Stepping stones can be a great little detail in an otherwise plain yard. Not only do they help break up the monotony of a grass-filled space, but they also make it easy to get around all the early morning dew without getting your feet wet.
And, if you're feeling ambitious, you can even make your own concrete stepping stones and spruce them up by adding marbles, stones, and colorful gems. Gorgeous!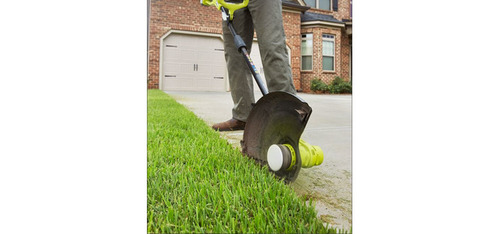 3. Edge your lawn and install waterproof rope lighting
Nothing turns a pretty lawn into an eyesore faster than an unwieldy edge. Having a nice, crisp edge to your lawn (and garden areas) makes everything more beautiful, and it even helps your lawn grow more uniformly in the future.
Battery-powered string trimmers/edgers have come a long way in recent years, and they make quick work of an overgrown edge. Grab one and get to work.
And, if you want to take things to another level of awesomeness, pick up some waterproof rope lights to lie down around the edges. The light will brighten up any nighttime party!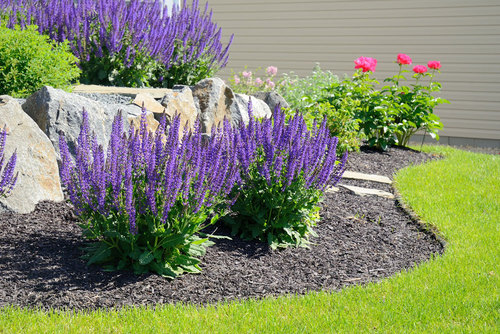 4. Plant colorful flowers
This one might seem obvious, but color makes everything more beautiful. Adding a few pops of color is as easy as heading to your local nursery or garden center, picking up a couple bright, colorful flowers, and planting them in your yard. Easy peasy upgrade!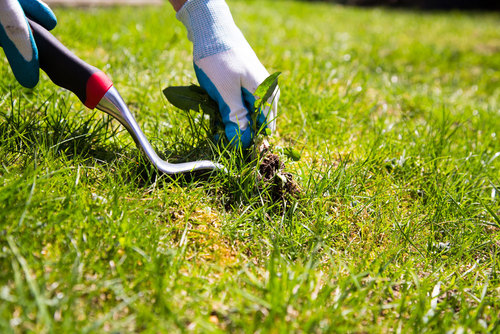 5. Pull the weeds
If you want your yard to look great, you need to make sure you keep it clean, and pulling weeds is the first step. Grab a kneeler and start pulling every weed you can find. While you're at it, pick up a sturdy rake and gather up any loose branches, leaves, and debris that might be lying around.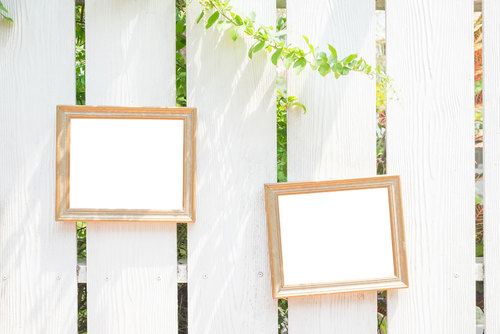 6. Cover up that boring fence
Good fences make good neighbors, right? Well, that might be true, but most fences can also be super boring to look at all the time. If you want to spruce up your yard, you can do some amazing things to your fence that will make a huge difference.
Have kids? Build them a simple DIY chalkboard to hang on the fence. Have some extra sheet metal hanging around? Turn it into paintings that you can hang on the fence. Feeling adventurous? Drill some holes in your fence and insert colored, glass marbles. When the sunlight shines through them, it'll be like a rainbow shining through your fence every time.
7. Use glow-in-the-dark paint on your planters
We've talked a lot about painting already, but it's only because paint can be so helpful in so many ways. And, if you didn't already know, they actually make some really cool glow-in-the-dark paint now that you can get at just about any home center.
Grab a gallon (or a few cans of the spray variety), and paint your large planters around the yard. The sun will activate the paint and, when that big old light in the sky goes out, your yard will light up like a Christmas tree. Beautiful!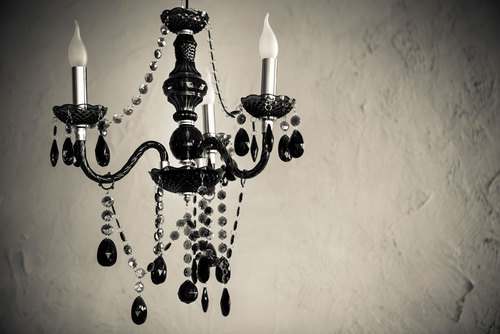 8. Transform an old chandelier
Have an old chandelier in the attic or garage that you no longer need? Don't throw it out! It can come in very handing in the backyard.
If you'd like to get a little more light back there, take your old chandelier, remove the light bulbs and fixtures, and replace them with a few solar lights. Once the sun goes down, your chandelier will light up!
If more light isn't what you're looking for, you can even convert that old chandelier into a classy, gorgeous bird feeder.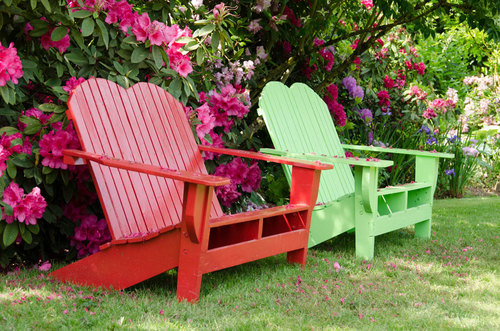 9. Paint your lawn furniture
By the time you do all these backyard upgrades, you're going to be a painting pro!
If you have furniture in your yard that's seen better days (or it's just getting a little long in the tooth), give it a brand new life with a coat of bright, colorful paint. Yellows, reds, and greens make for beautiful lawn furniture that brings out the natural colors of your yard.
A few coats of paint and you have a whole new backyard!
10. Make your own wind chime
Wind chimes can not only make your yard more beautiful, but their tinkling sounds can also be relaxing and help to soothe your tired nerves after a long day's work.
Sure, you could go out and buy a new wind chime, but it's a whole lot easier (and more fun) to make your own!
You can use everything from beach shells to old keys to make one and all you need is some colorful yarn or string, a simple tree branch, and some paint to pull it all together.
×