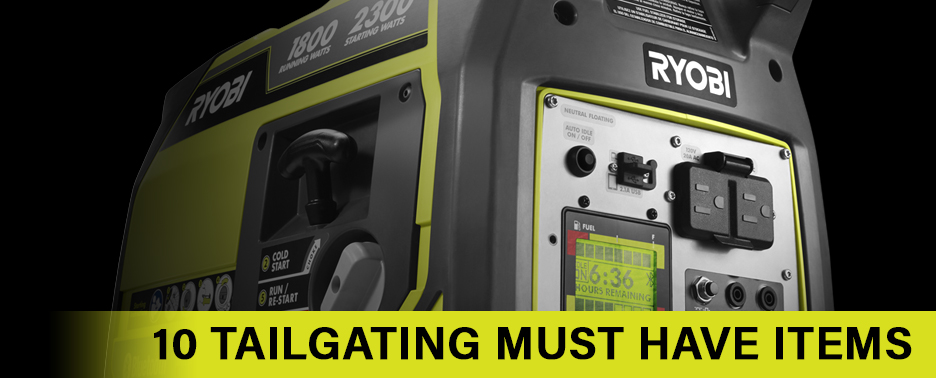 Football season is here! Isn't it time that you start preparing your ultimate tailgating experience?
Are you going to be the coolest group in the parking lot or will you be tossing a football around, hungry and dreaming of a nice, cold beverage? We're here to give you the scoop on 10 must-have things to make this season your best tailgating season yet!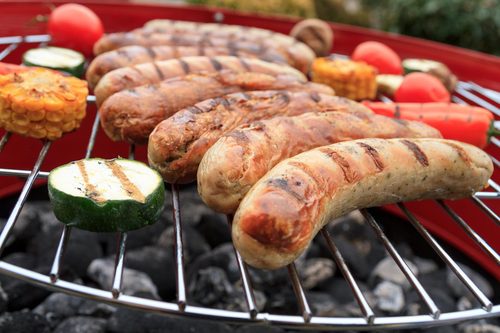 1. Food
What would tailgating be without an assortment of delicious (and deliciously terrible for you) food? Nothing, that's what. It would just be a couple people sitting behind their car waiting for a football game to start. And what fun is that?
If you're going to tailgate properly, you need to make sure you stock up on all kinds of meat (steaks, burgers, hot dogs, sausage and peppers, and just about anything else you can think of) while also ensuring that your car is loaded to the windows with snacks like chips, salsa, and all the Flamin' Hot Cheetos you can eat.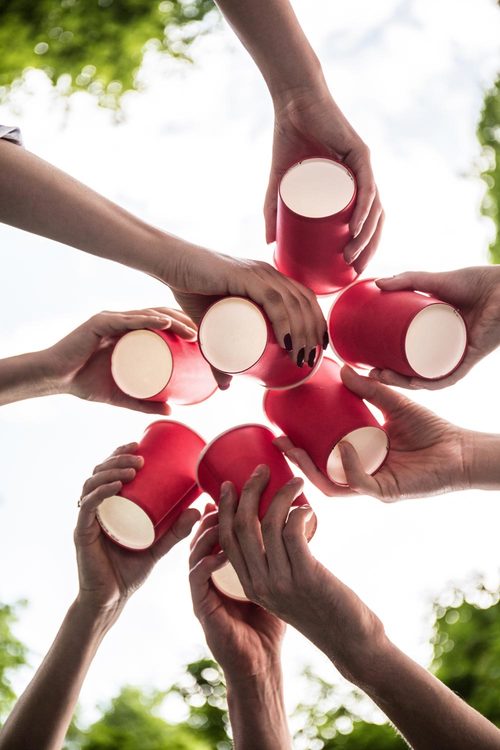 2. Drinks
Remember what I said about tailgating without food? Well, the same applies for drinks! Whatever your drink of choice, you have to make sure that you stay hydrated out there in the parking lot.
This goes doubly so for you folks out in hot weather areas. Stay hydrated or go home. So make sure that you have plenty of beverages on hand to wash down all that delicious food.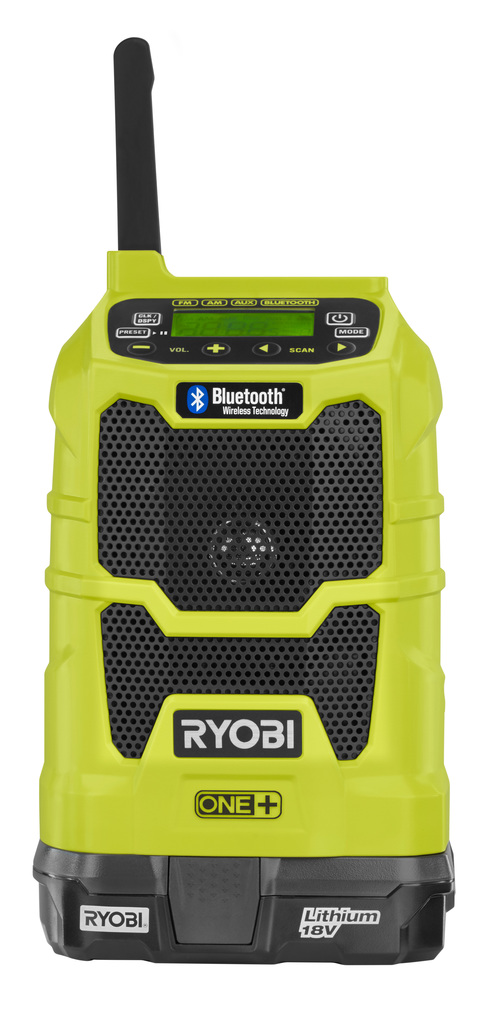 3. Tunes & TV
Now that our bellies are full and our bodies are hydrated, let's get some entertainment up in this party! Every good tailgate experience needs a little something to get the conversation going, get the people moving, and just pass the time until kickoff.
It could be as simple as a portable radio or a couple Bluetooth speakers, but if you're really hardcore about your tailgating, you'll want to opt for an outdoor television and a satellite dish. Yes, this is so you can watch football while you're waiting to watch football.
But, hey, this is how the real tailgating pros do it. Go big or go home, folks.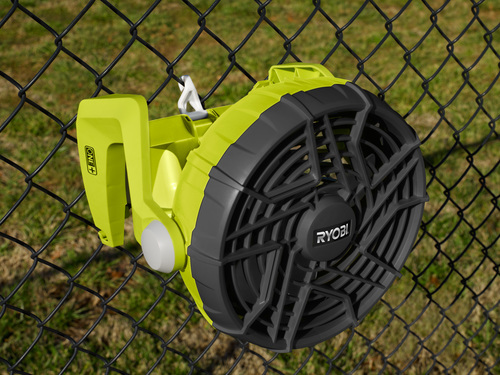 4. Stuff To Stay Cool (or Warm)
You've got your food and drink. You have some tunes blasting and the early games playing on your TV. But what do you do if it's really hot or really cold? Sure, you could pack on the layers (or take as many layers off as you can before getting arrested), but even that won't work in extreme heat or frigid cold.
In those conditions, it's best to have a little extra help in the form of a fan (a few fans is more like it) or a tiny space heater. Sometimes these are the only things that can help if you're in a brutal place like Arizona or Buffalo, so make sure you come prepared.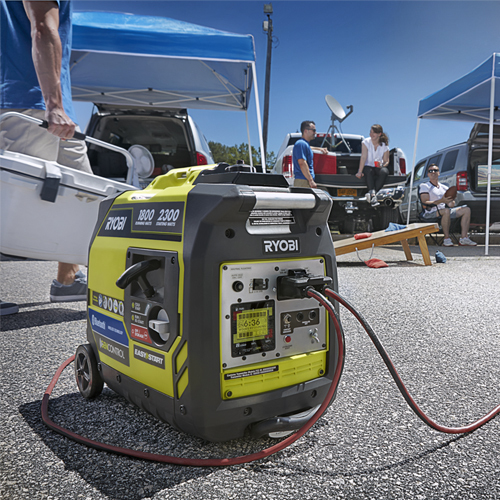 5. Power
So you might be wondering just how you're going to get that TV to work all the way out in Lot 5D. Yes, there are some vehicles that come equipped with electrical outlets (or you could use a small inverter), but by using those items, you can run the risk of returning to your car after the game and realizing that you've drained the battery. Now you need to call AAA or, even worse, get a jump-start from a stranger.
Instead of having to go through all that, do yourself a favor and pick up a small, portable (yet incredibly powerful) inverter generator. It's tiny enough to cart around like a piece of luggage, but powerful enough to keep the juice flowing to your TV, satellite dish, phone chargers, and space heater. This one's a no-brainer.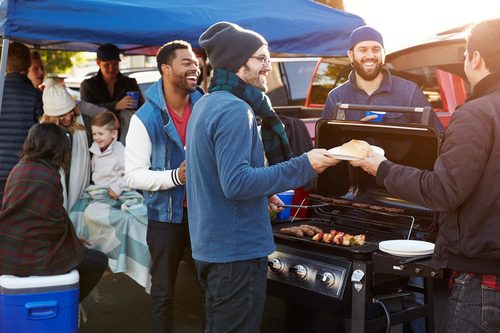 6. Grill
We already know that you're filling your car with so much bratwurst that it's practically coming out of the sunroof at this point. Your ride smells like cheese (that's just the way we like it), and you have enough burgers to practically reassemble the cow.
But how are you going to turn all that glorious meat into edible deliciousness? With your grill, of course!
Every football fan who has ever tailgated in their life should know that a quality, portable grill (whether it be electric, propane, or charcoal) is the cornerstone of any parking lot feast.
So set it up, light the fire, and get grilling!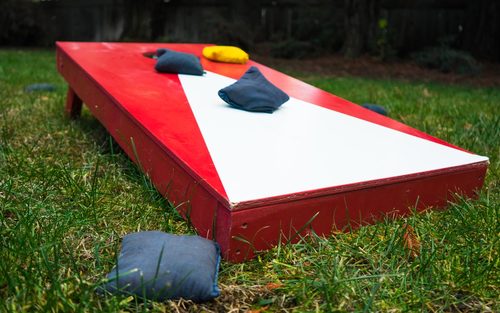 7. Games
Sure, you've got Bruce Springsteen blasting on your Bluetooth speakers and the other games playing on your TV, but that's still not enough to keep you busy for hours and hours of tailgating. Just imagine what would happen if you actually had to have a conversation with your weirdo uncle who always hitches along for the ride!
You see, that's why all good tailgaters come prepared with plenty of games to pass the time while waiting for kickoff. It could be something as simple as a deck of cards or a football to toss around or, if you have the room in your ride, you can even load up a couple of Cornhole boards, a KanJam setup, or even a homemade game of Giant Jenga or Yard Yahtzee.
Whatever will keep that creepy uncle busy should do the trick!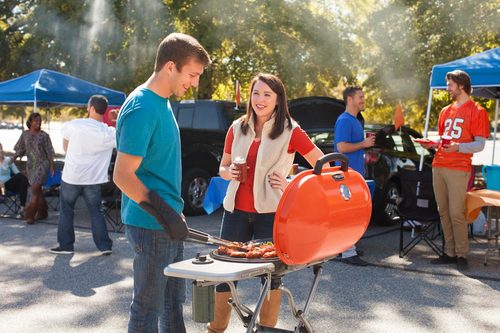 8. Team Gear
What kind of football fan heads to the college or NFL game of the week without showing team pride by rocking their favorite team's gear? That kind that would probably never tailgate anyway, that's who!
If you're going to spend all day in the parking lot of your favorite team's home stadium, waiting for them to go to battle, you should absolutely be decked out from head to toe in that team's gear. Jerseys, hats, jackets, and feel free to toss in some face (or body, if you're a little crazy) paint as well.
Gotta support the team!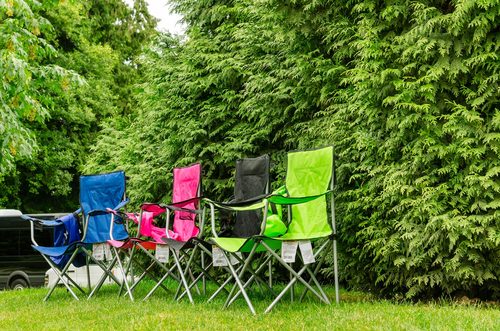 9. Chairs
Listen, nobody wants to spend a few hours in the freezing cold (or the blistering heat) sitting on the parking lot pavement or the open gate of your dad's old Chevy pickup. It's just not comfortable.
So before you head to the game, make sure you've packed some chairs in your car. You can go the folding chair route, or even the collapsible ones will get the job done. Some folks even open for one of those crazy collapsible benches or a folding chair made specifically for tailgating.
Whatever you decide to use, just make sure you have somewhere comfortable to rest. You're going to be out there for a while.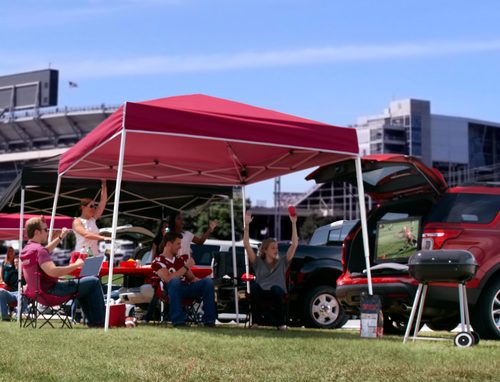 10. Protection
Whenever you are going to be outside all day, you have to make sure that you are ready for the elements! Now, it might be the last thing on your mind when you're getting ready to leave for a few hours of tailgating, but trust me when I say that it'll be the first thing on your mind when you're getting drenched by a sudden downpour, covered in a foot of snow, or burnt to an absolute crisp under the scorching sun.
Be prepared like a good Boy Scout. Pack a canopy to keep you sheltered from the rain or snow (and the sun), and make sure you have plenty of sunscreen. The last thing you want is to wake up Monday morning and have to go to work redder than your trusty Swingline stapler.
Are you ready for some football? I know we are!
×